This How-To has a few sections:
* EMBL's OwnCloud platform
* Share a folder or document (with EMBL users)
* Share one or more documents in a folder publicly (read-write access)
* Share one document publicly (read-only access)
* Setup a (file drop) folder to receive files
Access EMBL's OwnCloud and login with your EMBL credentials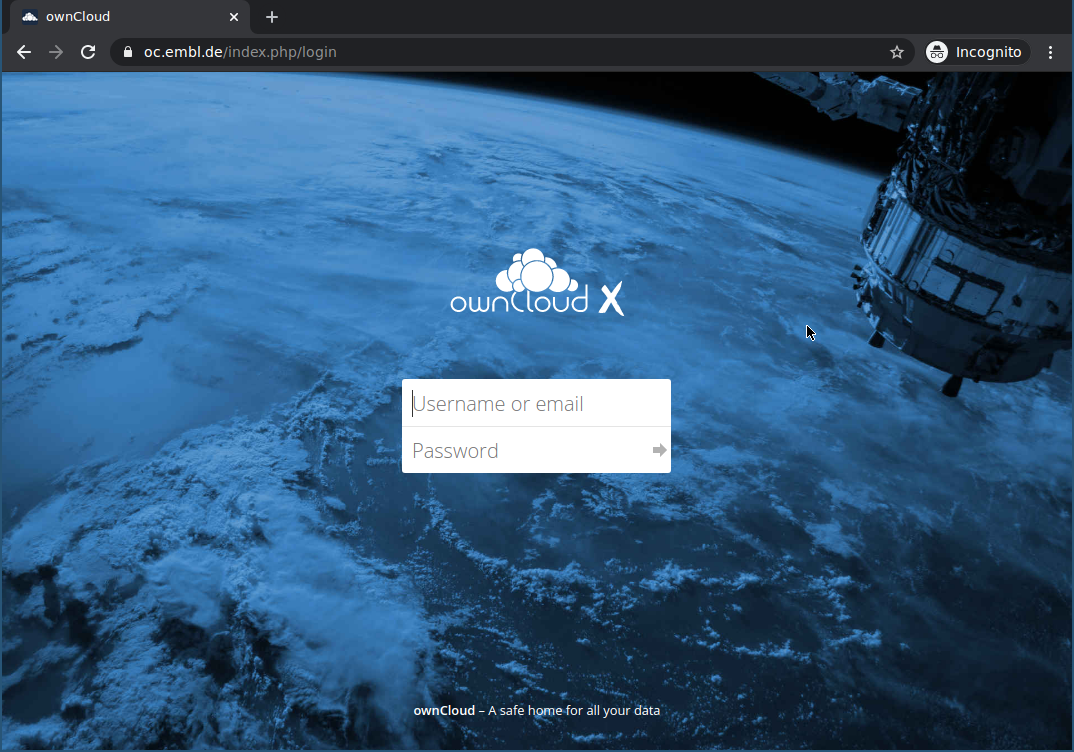 You will be greeted with a folder view.
One or more folders/files may already exist.
To create additional folders/files click the + symbol on the top.
You can select to upload one or more files, create a new folder or one of the 3 supported file types equivalent to:
Document / Word / Writer / Words
Spreadsheet / Excel / Calc / Numbers
Presentation / PowerPoint / Impress / Keynote
After creating the folders/files you can share them by clicking the share icon.
If sharing within EMBL, you can search for the name of the recipient.
If the name doesn't appear on the list, ask the person to login to EMBL's OwnCloud with their EMBL credentials.
You should be able to find the name afterwards.
Shared documents can also be collaboratively edited.
Alternatively you can also share a folder publicly, which grants view and/or edit capabilities to anyone with access to the public link, including people external to EMBL.
When sharing a folder publicly you can select between one of several sharing modes.
The option Download / View / Edit grants full access and is required to collaboratively edit a document.
Note that full access includes the ability to delete and replace documents from the shared folder.
Similarly you can also share a single document publicly.
However due to limitations of the system this alternative can only be used to grant read-only access.
You will have to share the containing folder if you wish to collaboratively edit a document.
Finally if you want only to receive documents you can setup a file drop folder.
Anyone with access to this kind of public link will be able to upload files but can't see what files already exist.
With this you have now seen how to use EMBL's OwnCloud service as a replacement to both Google Drive and Google Docs.