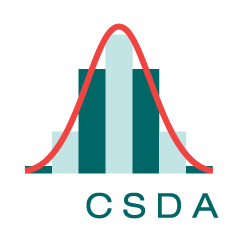 The CSDA offers statistical consulting for EMBL scientists. This includes help with the choice of methods, advice on software troubleshooting, feedback on data quality and soundness of inference, and statistical review of manuscripts.
Get advice
To get advice, you can
Book a session
Below, you can directly book a session for a meeting with Sarah.
If you book a session, please make sure to prepare your question and send it ahead (1 day before the meeting at the latest).
The meetings can take place either in person (EMBL Cafeteria, Heidelberg) or via Zoom.
Bookings are open to researchers from all EMBL sites.
EMBL chat
For smaller questions, feel free to use chat.embl.org. You can
Drop-in sessions
Will hopefully start in September 🙂
Prepare your question
We can only help you if we understand your problem! To improve the quality of advice you receive, please write us an email with a short description of your research question at most one day before a meeting.
If you have written some code already, you may also provide an example for your problem containing
your research question
a report or code with your current analysis
the data necessary for running this example and
a description of the data.
This could for example be a RMarkdown report along with a txt file containing the data.
You can send the example via email or upload it on the EMBL GitLab server.
See also